HOOKING YOUR READERS WITH BEGINNINGS
When you go to the store to buy a book, what's the first thing you see about all the books on the shelves?
If you answered "the title," you're correct. Titles are the very first thing we see, and is what will catch our attention enough to want to pick up that book—or not. So, as writers, we want to make sure we have a catchy title.
Let me give you some examples of titles I find appealing (some are movies)
and why
:
The Purpose Driven Life
by Rick Warren
(Who doesn't want to have a purpose for living?)
A Passion Most Pure
by Julie Lessman
(
The title is so provocative, we simply
must
find out what this book is about
.)
In a Heartbeat
by Sally John
(Uh-oh. Something very bad is going to happen very quickly.)
Slumdog Millionaire
the movie
(What? Contradiction in terms. We must find out about the title character.)
The Prayers of Agnes Sparrow
by Joyce Magnin
(What happens when Agnes prays?)
The Unlikely Bride
by Debra Ullrick
(Sounds like a "fish-out-of-water" story. And who doesn't love brides?)
The River Wild
the movie
(Bound to be a wild ride.)
Those are only a few. But I'm sure you can see how having an eye catching, interesting title that
raises questions about the story, and gives a clue of what to expect from it is important.
The next thing that's very important is the back cover blurb, but that needs an article of its own. So, I'm going to move on to another beginning hook: The first sentence.
As we all know, the first sentence should draw the reader immediately in, and raise more questions about the story and characters. Examples follow:
This has to be a nightmare.
(The Unlikely Wife by Debra Ullrick)
Flames licked higher, swallowing everything in their path.
(When the Smoke Clears by Lynette Eason)
Martha had an iron rod where most people had a backbone.
(
Gingham
Mountain
by Mary Connealy)
She would be working for her sister's killer.
(Hush, Little Baby by Deborah M. Piccurelli – Me!)
As you can see, each first sentence also gives you an idea what kind of story you're reading, and what to expect from it.
At this point, knowing the titles of these books, and having read their first lines, ask yourself if you feel compelled to keep reading.
The next beginning would be the first page. If you've passed the test of the first two beginnings, you've got a good chance your reader is pretty much hooked into the story. But to keep her hooked, you must have some kind of action right off the bat that will make her want to go on to the next page, and the next. From here on out, you're going to have to keep that action going, escalating more and more to move your story forward, and pulling the reader in so deep, he "just can't put your book down." When that happens, and you keep hearing people say it, time and again, you can be satisfied you've done your job as an author.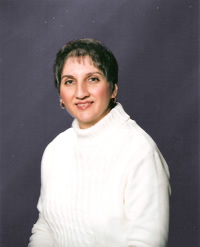 Deborah M. Piccurelli is passionate about the Lord, family, and creating powerful prose. She writes romantic suspense stories woven around dark, obscure issues. Deborah likes reading, movies, family time, and friendly get-togethers. She lives with her family in New Jersey.